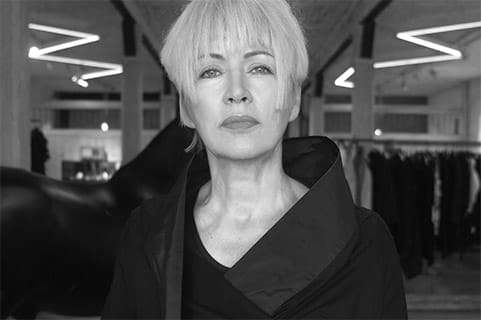 The XD dimension
Ever since it was established in the city of Čakovec by Ksenija Vrbanic in 1986 , XD XENIA DESIGN has been on the forefront of Croatian and global fashion. With an innovative and unconventional construction combined with an exclusive and unique style that bases design around specific personalities, this brand takes classic tailoring to a new dimension, to the XD DIMENSION.
This one-of-a-kind dimension brings cutting-edge production methods to traditional designer authorship collections, and thus pioneers a new way of fashion that focuses on expressing skillfulness, launching trends and permanent changes. Because of this unconventional approach to fashion, XD XENIA DESIGN, whose collections have been exclusively produced in Croatia since the brand was established, became an important member of all major events on the international fashion scene and a leading Croatian fashion studio.
As one of the pioneers of Croatian fashion avantgarde, XD XENIA DESIGN has never been the one to follow global trends, but instead always strived to create its own individual and innovative aesthetic. This willingness to create its own path, rather than following a well established one, made XD XENIA DESIGN a household name in more than 350 stores around the globe.
EU Projekt
Naziv projekta:
Predstavljanje kolekcija tvrtke XD FASHION GROUP s ciljem izvoza na nova tržišta
Kratki opis projekta:
Dana 26. kolovoza 2019. tvrtka XD FASHION GROUP d.o.o. potpisala je sa Ministarstvom gospodarstva, poduzetništva i obrta Ugovor o dodjeli bespovratnih sredstava u svrhu provedbe projekta pod nazivom "Predstavljanje kolekcija tvrtke XD FASHION GROUP s ciljem izvoza na nova tržišta" , referentna oznaka ugovora KK.03.2.1.16.0169. Provedba projekta sufinancirana je iz Europskih strukturnih i investicijskih fondova u financijskom razdoblju 2014.-2020. XD FASHION GROUP d.o.o.  predstavlja brend kolekcije na novim svjetskim tržištima i sajmovima.
Ciljevi projekta:
Opći cilj projekta je jačanje međunarodne konkurentnosti XD Fashion group d.o.o. predstavljanjem ekskluzivnim dizajnerskih kolekcija međunarodnoj javnosti i stvaranje prilika za pristup novim inozemnim kupcima, jačanje vidljivosti te otvaranje novih mogućnosti poslovne suradnje s inozemnim partnerima.
Očekivati rezultat projekta:
Otvaranje novih tržišta
Rast prodaje na inozemnim tržištima,
Novi kupci,
Otvaranje novih radnih mjesta
Ukupna vrijednost projekta:
755.634,31 HRK
EU sufinanciranje projekta:
470.239,44 HRK
Razdoblje provedbe projekta:
10. prosinca 2018.- 28. veljače 2022.