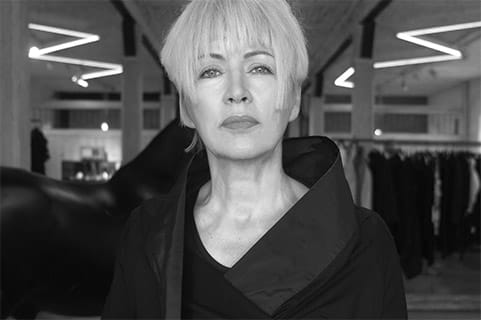 The XD dimension
Ever since it was established in the city of Čakovec by Ksenija Vrbanic in 1986 , XD XENIA DESIGN has been on the forefront of Croatian and global fashion. With an innovative and unconventional construction combined with an exclusive and unique style that bases design around specific personalities, this brand takes classic tailoring to a new dimension, to the XD DIMENSION.
This one-of-a-kind dimension brings cutting-edge production methods to traditional designer authorship collections, and thus pioneers a new way of fashion that focuses on expressing skillfulness, launching trends and permanent changes. Because of this unconventional approach to fashion, XD XENIA DESIGN, whose collections have been exclusively produced in Croatia since the brand was established, became an important member of all major events on the international fashion scene and a leading Croatian fashion studio.
As one of the pioneers of Croatian fashion avantgarde, XD XENIA DESIGN has never been the one to follow global trends, but instead always strived to create its own individual and innovative aesthetic. This willingness to create its own path, rather than following a well established one, made XD XENIA DESIGN a household name in more than 350 stores around the globe.
EU Projekt
Nositelj projekta
Studio za design tekstila i odjeće "XENIA DESIGN" vl. Ksenija Vrbanić, I.G.Kovačića 6, 40 000 Čakovec , Hrvatska
Naziv projekta
Operacionalizacija procesa izradom softwarea i nabavom računalne opreme
Poziv na dostavu projektnih prijava
"Primjena informacijske i komunikacijske tehnologije za poboljšanje poslovnih procesa", referentna oznaka:RC.2.1.11
Poziv na dostavu projektnih prijava
Operacionalizacija procesa izradom i uvođenjem specijalnog softwarea za on- line narudžbe i planiranje proizvodnje, praćenje radnih naloga i kontrola zaliha, povećanje kvalitete dizajna uvođenjem CAD-CAM programa za dizajniranje, modernizacija računalne opreme, održavanje konkurentnosti poduzeća informatizacijom poslovnih procesa.
www.strukturnifondovi.hr
Glavne aktivnosti (elementi) projekta
Provođenje nabave
Nabava računalne opreme – potrebna za ostvarivanje povećanja konkurentnosti
Izrada softwarea- izrađen softver prema specifičnosti obrta Xenia design
Nabava licenci- licence za operacionalizaciju sustava i veze sa serverom
Ostala oprema i uređaji- povezivanje u sustav
Edukacija zaposlenika- povećanje produktivnosti zaposlenika
Izdaci za manje infrastrukturne zahvate- infrastrukturni radovi za prilagodbu prostora zahtjevnosti nove opreme
Promidžba i vidljivost

Projekt je sufinancirala Europska unija iz Europskog fonda za regionalni razvoj
Ukupni iznos projekta (kn) = 688.916,00
Ukupni prihvatljivi troškovi projekta (kn) = 686.853,74
Iznos bespovratnih sredstava (kn) = 480.797,42
Stopa sufinanciranja prihvatljivih troškova(%) = 70
Razdoblje provedbe projekta je siječanj 2015.—srpanj 2015.
Kontakt osoba za dodatne informacije
Dušanka Kirić
Dodatne informacije
Posredničko tijelo razine 1 (PT1)
Ministarsvo poduzetništva i obrta
Posredničko tijelo razine 2 (PT2)
Središnja agencija za financiranje i ugovaranje programa i projekata Europske unije